Disrupting the Housing Industry
Work in progress
Author: Jack Airey |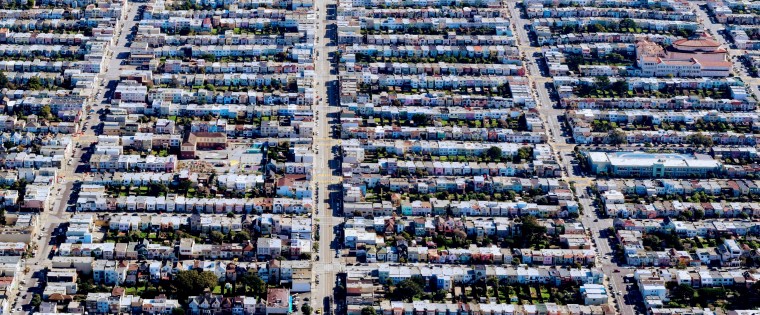 Research brief
No plan to solve the housing crisis is complete without lauding itself as radical. This year's Housing White Paper describes its "bold, radical vision" to fix a broken housing market. The 2015 productivity plan included "radical measures to shake up the planning system". A 2007 green paper promised "radical change" in delivering homes for the future. Each strategy document called for fundamental change in the way new homes are built and sold and yet the pervading characteristic of all has been a distinct lack of radicalism in the measures introduced.
For instance the land supply system is often a maze of holding options and piecemeal ownership with little opportunity for collective assembly. In some cases it is more profitable to trade rather a plot of land rather than develop it. This may be rational to the investor, but it isn't socially desirable. And yet the state takes a back seat. Moreover despite holding the ability to increase land values several hundred times over, the state is poor at recouping enough value to make development acceptable enough to local communities who want new infrastructure to meet higher demand.
What is needed is disruption to a market that is as inefficient as it is opaque. A radicalism to match the times. The revival of the New Towns concept – local authorities will soon be able to set up Development Corporations as vehicles to essentially masterplan new developments from scratch – is indicative of a government willing to go further than those before. So is their questioning of the status-quo. The question therefore is how and when can disruption be most effective? What form would better regulation of land supply take? What policy mechanisms are required to facilitate viable state purchasing of land? How can the public and private sectors work more effectively?
An embrace of radicalism needs to extend to the consumer market as well. For, as machines to be lived in, new homes have changed remarkably little over the past few centuries when compared to technological innovations in other parts of human life. Antiquity is valued. Modern architecture is divisive. Innovation is not always welcome. This means any attempt to scale up new methods of production have to answer both why it is that consumers are wary of them, and why financial institutions are hesitant to support them.
This research will provide workable ideas to government on the most effective methods by which state intervention can disrupt the housing market. It will make the case that land can be used more productively, both economically and socially, but that this needs to be managed carefully. And it will also explore possible changes to the consumer market that make it more open to change.
Further information
For further information on this work please contact jack.airey@localis.org.uk.
Project kindly supported by