The Route to Clean Growth
Using local industrial strategies to drive change
Local areas have seized the initiative on climate change. Two hundred and thirty local and combined authorities in England had declared climate emergencies by July 2019. The challenge now is for local policy makers to translate this momentum into co-ordinated action across all areas of their local economies, including energy, transport, buildings, land use and manufacturing.
As places draw up their local industrial strategies, there is an opportunity for local leadership in a just transition to a zero-carbon future. Produced in partnership with the Green Alliance, The Route to Clean Growth explains how industrial strategies and other local powers can be used to attract the industries of the future and build resilience in a world increasingly affected by climate change and environmental decline.
Key Points
Clean growth will look different across England but there are common themes
Mapping of the economic risks and opportunities of this transition across England shows variation, both in geography and scale. There are basic actions needed everywhere, to raise the baseline and make existing businesses more productive and resilient. These include the adoption of smarter energy systems, more integrated transport, and more energy and resource efficient manufacturing. Some areas will have to futureproof key industries like the automotive sector, steel making and livestock farming. Finally, there is the chance to double down on support for the industries of the future, like offsite building construction, carbon capture and storage and renewable energy.
Local areas will need to use soft power as well as asking for more devolved power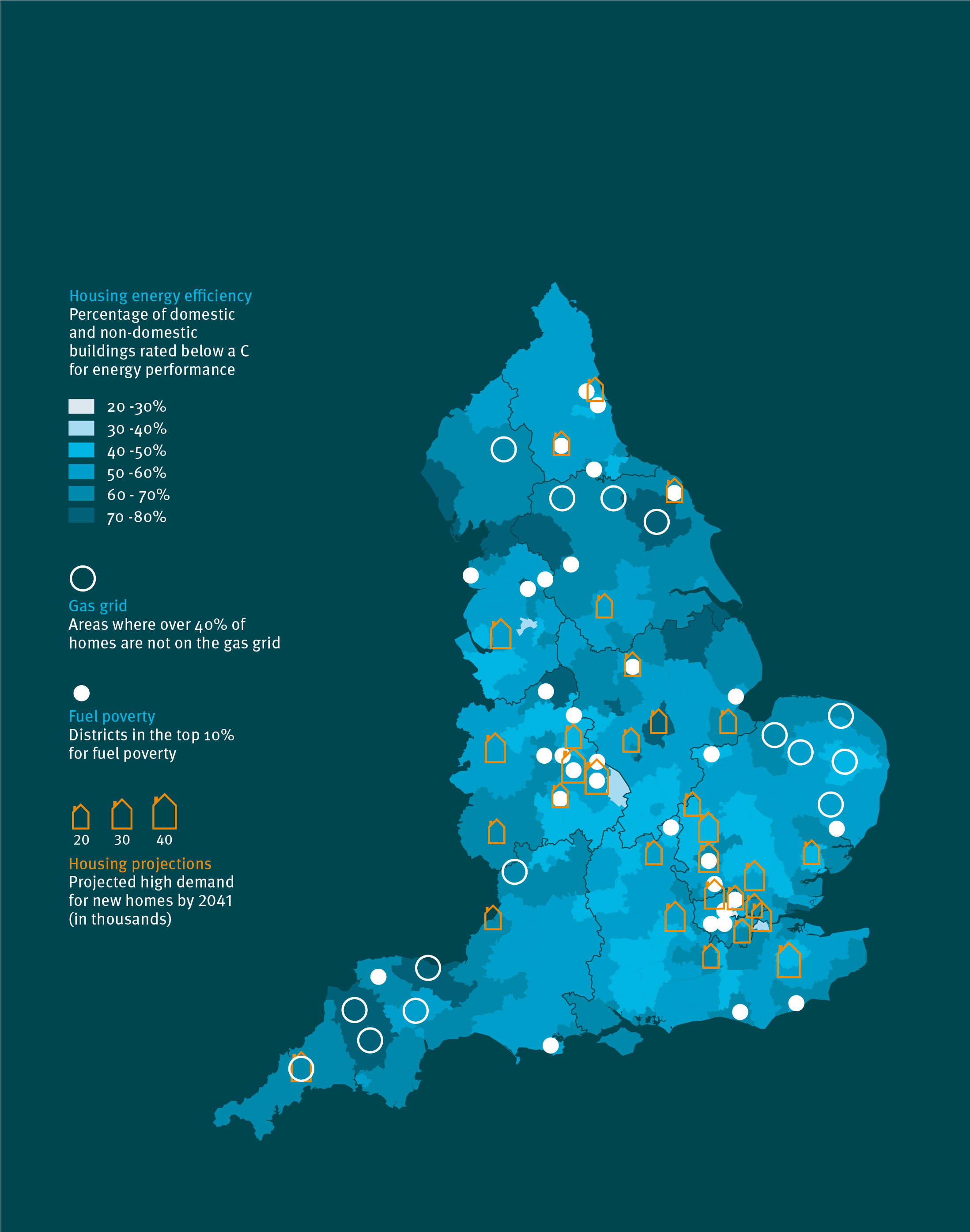 Our consultation, with local government practitioners and other experts, shows that England's largest mayoral regions have, at the most, half the powers they need to transform their economies to meet these challenges. Powers are particularly weak when it comes to manufacturing and land management. However, there are other levers that local areas can employ. They can negotiate local partnerships, capitalising on their existing networks, and they also have assets, land, buildings, transport and waste systems, which they own or control. Better resourced local bodies, or those that have already made progress on clean growth, are likely to want more powers devolved to them. But, for others, better resourcing and knowledge will be the critical factors leading to greater action in the short term.
Clean Local Growth Consortium
This project was produced in partnership with: