About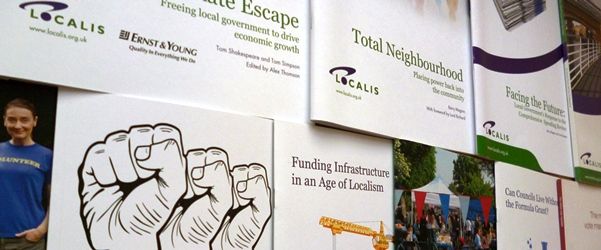 Who we are
Localis is an independent think-tank dedicated to issues related to politics, public service reform and localism. Since our formation we have produced influential research on a variety of issues including housing, local government finance and health and social care. Our work has directly influenced government policy and the wider policy debate.
To see the current Localis team click here, and to see who is on the Board, click here, and to see our supporters in parliament and local government click here. All vacancies at Localis will be advertised on W4MP Jobs.

Our philosophy
We believe that power should be exercised as close as possible to the people it serves. We are therefore dedicated to promoting a localist agenda and challenging the existing centralisation of power and responsibility. We seek to develop new ways of delivering local services that deliver better results at lower cost, and involve local communities to a greater degree.

What we do
Localis aims to provide a link between local government and key figures in business, academia, the third sector, parliament and the media. We aim to influence the debate on localism, providing innovative and fresh thinking on all areas that local government is concerned with. We have a broad events programme, including roundtable discussions, publication launches and an extensive party conference programme.
We also offer membership to both councils and corporate partners. Our members play a central role in contributing to our work, both by feeding directly into our research projects, and by attending and speaking at our public and private events. We also provide a bespoke consultancy and support service for local authorities and businesses alike.
To find out more about our calendar of events click here and to find out more about the services we can offer click here.