Policies for a fairer housing market
Author: Jack Airey |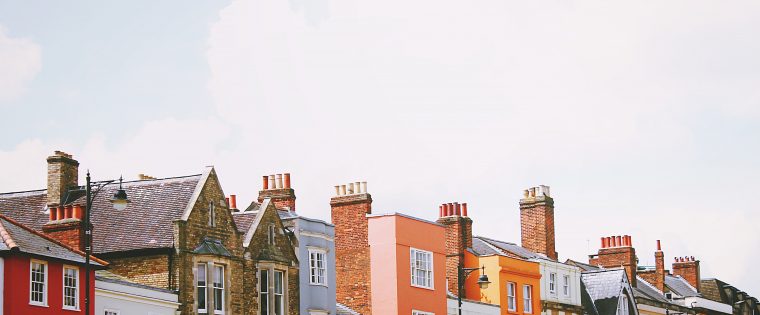 Three proposals for housing policy ahead of party conference season
Since the General Election there has been a clamour within government for new housing policies: specifically a policy programme that can help more people onto the housing ladder and provide greater security to those who rent their home. The Prime Minister is "scrambling to find some policies designed to win back young voters", the Times reports, "that she can announce in her party conference speech next month."
For the Conservative Party there is a strong rationale to this. A recent poll by YouGov found that just four percent of 18-24s believed the party best for housing. For the Labour Party, the picture is rosier in terms of perception – forty-four percent of 18-24s believed the party best for housing – but their plans remain inadequate for supporting more people into home-ownership.
To those ends, and ahead of the party conference season, we are putting forward three proposals that can underpin a new housing strategy. They stem from research conducted for our forthcoming report on Disrupting the Housing Market which is published next month (and being launched by the housing minister Alok Sharma MP).
As shown by the graphs above and below, the notion of a home-owning democracy is fading and increasingly irrelevant to anyone born after the 1960s. Yet available evidence overwhelmingly points to the vast majority of people still wanting – and expecting – to own a home. For any party aspiring to govern, this has to be a priority.
Proposal one
Deposit saving via auto-enrolment schemes
The most important step government can take to support more people into home-ownership is reforming the way by which people save for a mortgage deposit. The current laissez-faire approach is simply not working: public polling by YouGov, commissioned for our forthcoming report, finds fifty-eight percent of people who do not already own their home (outright or with a mortgage) are saving nothing at all each month for a deposit to buy a home in the future. Just twenty-three percent are saving anything. This trend transcends people of all ages, tenures, regions and socio-economic classes. While some people will be able to rely on support from parents, friends or inheritance, figures from the English Housing Survey show the large majority (64%) do not.
| | |
| --- | --- |
|  Roughly how much money, if any, do you save each month for a deposit to buy a property in the future? | Percentage of respondents |
| Nothing at all | 58 |
| Less than £25 | 4 |
| £25 – £50 | 3 |
| £50 – £100 | 5 |
| £100 – £200 | 4 |
| £200 – £300 | 2 |
| £300 – £400 | 1 |
| £400 – £500 | 1 |
| £500 – £1,000 | 2 |
| More than £1,000 | 1 |
| Prefer not to say | 9 |
| Don't know | 10 |
Polling carried out by YouGov. Total sample size was 1,593 adults. Fieldwork was undertaken between 18th – 19th July 2017.  The survey was carried out online. The figures have been weighted and are representative of all GB adults (aged 18+). Full tables to be published in final report.
To prevent home-ownership being a preserve of the old and the wealthy, government should make deposit saving a more attractive option. The auto-enrolment of employees aged 18-40 to pension schemes by employers should include an option to make contributions towards a Lifetime ISA. Employers should be expected to make contributions equal to three percent of the employee's qualifying salary and, as with the Lifetime ISA, government should continue to match twenty-five percent of employee contributions.
This would revolutionise the way by which deposits are saved for. Far more people would be building their financial capacity to buy a home: figures from DWP show over 6.7 million people have been automatically enrolled onto a workplace pension and government expects that, once fully-rolled out, ten million workers will either be newly saving or saving more in a workplace pension scheme.
The scheme would also accelerate the rate at which someone can save. In the table below we show what a person on a number of salary levels could expect to save who makes minimum contributions wholly to the Lifetime ISA option. The median deposit paid by a first time buyer last year (£22,000 according to the English Housing Survey) would be much more quickly in reach for all income levels.
| | | | | |
| --- | --- | --- | --- | --- |
| Salary | Total savings after 1 year | Total savings after 5 years | Total savings after 10 years | Total savings after 15 years |
| £20,000 | £1,271.16 | £6,355.80 | £12,711.60 | £19,067.40 |
| £25,000 | £1,721.16 | £8,605.80 | £17,211.60 | £25,817.40 |
| £30,000 | £2,171.16 | £10,855.80 | £21,711.60 | £32,567.40 |
| £35,000 | £2,621.16 | £13,105.80 | £26,211.60 | £39,317.40 |
| £40,000 | £3,071.16 | £15,355.80 | £30,711.60 | £46,067.40 |
| £45,000 | £3,521.16 | £17,605.80 | £35,211.60 | £52,817.40 |
And it would reform who makes contributions to deposits. Rather than relying on the 'Bank of Mum and Dad', employers and government would help young people onto the housing ladder. In the table below we have broken down what annual contributions would look like by contributor for a person within these salary ranges (who makes minimum contributions wholly to the Lifetime ISA option).
While some will not agree with the diverting of savings away from pensions to mortgage deposits, we believe it is an important choice to be provided. Banks and building societies have already established Lifetime ISA products, making the scheme transition simpler than starting from scratch, while the financial benefits and security of owning your own home will for many people be greater and more immediate than upon receiving a pension at pension age. Indeed to a large extent a house is a pensionable asset already.
Proposal two
A new approach to green belt based on public welfare
The green belt is a part of the welfare state. By nationalising development control in the years following the Second World War governments, rather than land owners, have been able to set the principles by which land can be used and development occur. A fundamental part of this post-war settlement on land regulation was the introduction of green belts around many of England's cities (though in some places green belts were established in the years before the Second World War).
And yet green belt policy does not serve public welfare. It is a blunt and ineffective planning control method by which to manage and plan for population growth at the same time as maintaining public access to green space and protecting land of value to public welfare.
Firstly a great deal of brownfield land, which in some cases may be appropriate and viable for sustainable development, is protected by green belt status. This puts pressure on local authorities to bring forward land for development that may in fact be of much greater value to public welfare, for instance the loss of playing fields over the decades.
Secondly green belt protection prevents the construction of new homes in areas that may be entirely suitable. The policy gives greater priority to golf courses and horse fields – hardly the most inclusionary of hobbies – than something so fundamental to a person's living standards as their home.
Government needs to provide local authorities much greater flexibility on green belt policy to plan for new homes. It is no coincidence that those places slowest in adopting local plans tend to be local authorities whose boundaries are predominantly within the green belt.
To provide this greater flexibility, in a similar vein to brownfield registers, local authorities should be compelled to prepare, maintain and publish registers of land that is designated green belt but demonstrably should not be. The NPPF outlines the five purposes that green belt land serves: if a local planning authority can demonstrate land does not serve these purposes, it should be included on their 'yellowfield register', and no longer designated green belt. For local authorities this would allow the sustainable release of land for new homes in areas where green belt protection is unwarranted.
The five purposes of the green belt (from the NPPF)
to check the unrestricted sprawl of large built-up areas
to prevent neighbouring towns merging into one another
to assist in safeguarding the countryside from encroachment
to preserve the setting and special character of historic towns
to assist in urban regeneration, by encouraging the recycling of derelict and other urban land
Proposal three
More secure private rental tenancies
The growing size and changing nature of the private rental sector demands rules and regulations fit to the part it plays in the country's housing market. Last year 4.5 million households rented privately – over double the amount when the legislation that guides private tenancy agreements was introduced in 1996. Of these, 1.6 million were households with dependent children.
The Housing Act 1988 gave landlords the right to provide tenants assured shorthold tenancy agreements, which guarantee tenants the right to remain in their home for up to six months. These tenancies were made the norm by the Housing Act 1996 and, as seen by the graph below, this has had a big impact on the market. In 2015-16 the initial tenancy length for the vast majority of private renters was either six or twelve months.
For a large number of private renters these form of tenancies, and the flexibility they can provide, are broadly suited to their circumstances. In some cases six or twelve months is the only guarantee a person may want. Indeed, of the 1.8 million households private renters who have moved from a privately-rented home in the last three years, 1.3 million have wanted to do so.
However as more and more families live in the private rental sector, assured shorthold tenancy agreements have become less and less fit-for-purpose. As illustrated by the graph below, 190,000 households were asked to leave by their landlord, 79,000 of which were households with dependent children.
The regulation which dictates tenancy agreements needs to change to provide families with a guarantee that they can lay down their roots. This is important not just for providing them a stake in their area, but also children's life chances too: research from Swansea University has shown that children who move house often are less likely to achieve their key stage one assessments than those who did not.
The Housing White Paper responded to these trends, encouraging lengthier tenancies. To that end government is considering amending the NPPF to ensure Build to Rent properties offer three-year tenancies, and a number of investors and developers who build such properties have signed a pledge to introduce them.
This is welcome but it is important that much greater choice in tenancy length is offered to all private renters whatever their property and whenever it was built. As a recent consultation response to government's plans showed, when asked if they agreed with the offer of three-year Build to Rent tenancies to customers who wanted one, twenty-one percent of developers and investors supported the proposal and sixty-four percent were against. Reformed regulation is required.
Our proposal is that private tenants should be able to choose their initial tenancy length at six month intervals up to thirty-six months, with a one month break option after six months. Regulation should also change to allow rent increases at only twelve month intervals and for those increases to be agreed and locked-in from the start of the contract. This would be important to prevent eviction by rent increase in place of a tenancy being ended early.
These proposals prioritise consumer choice. A footloose person would still have their flexibility and freedom to choose a tenancy length that didn't tie them to one place. And a family would be provided the guarantee that three years later they would still be living in that area.
It is imperative that regulation is focused on families and applicable to all properties that are rented privately (otherwise landlords could discriminate against families). By banning letting fees, government has already showed its willingness to intervene on behalf of the private renter. As part of a wider Tenants Fees Bill – the draft of which was outlined in the Queen's Speech – it is now time to reform private tenancy agreements.