Playing it long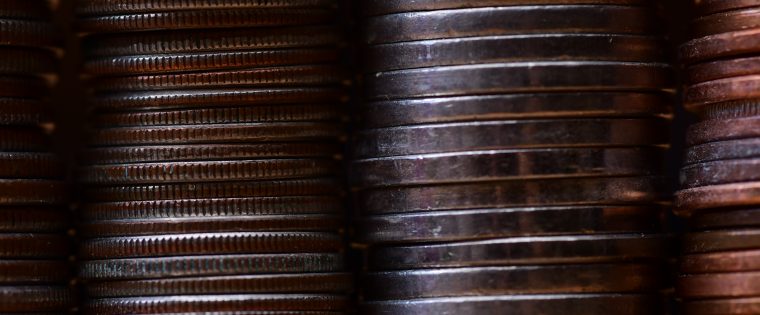 Last Wednesday while Dominic Cummings' testimony was dominating national attention, Localis convened a policy debate on what a long-term approach to the funding of local services might look like in the current context.
We assembled The MJ's very own Michael Burton, Abdool Kara, executive leader, local services from the National Audit Office (NAO), Lancashire CC's chief executive officer Angie Ridgwell and Grant Thornton partner Phillip Woolley to assess the landscape.
In lieu of a proper multi-year settlement, we have had consecutive, one-year stop-gap spending rounds – firstly as a pre-election statement from Sajid Javid in 2019 and then, when the pandemic disrupted any attempts at rational economic forecast, a second one-year settlement from his successor Rishi Sunak.
This seems understandable against the most recent set of public finance estimates for last year from the Office for National Statistics indicating total government borrowing of £300bn – the highest level since the end of World War Two and a £204bn increase in day-to-day Government spending taking levels to £942.7bn.
The expectation is that a comprehensive spending review will be on the cards this year, a fiscal event that would set government spending limits to the middle of the decade.
Local government has of course been calling for funding stability for time out of mind. But without an indication of the spending envelope, and with so many contingencies from COVID response still unaccounted for, it's fair to say that we don't have a reliable map and we're not even sure of some of the terrain. So what are the options?
The NAO warned in March that 75% of councils face a COVID funding gap, some significantly, with more than a quarter facing overspend this year and the overwhelming majority set to reduce spending budgets in 2021-22. For Abdool Kara, the spending watchdog has long been on record that the Government needs a plan to secure financial sustainability for the sector and that financial certainty is a pre-requisite for recovery and attainment of value for money.
Since its landmark report into the financial sustainability of local authorities from 2018, key recommendations for reforming local authority funding assessments together with major initiatives the fair funding review and business rates reform have failed to be delivered.
The shift to short-term funding has weakened the local state's ability to invest in preventative services, something that may be exacerbated by a funding landscape which will likely be scarred for years to come with the economic downturn leading to a growth in demand for welfare and care provision.
Any options for reform for business rates and council tax have to be the right ones and, although the ability to borrow from the Public Works Loan Board has been reined in, the ability of councils to generate income still exists.
On the basis that funding should follow the function of local government, the trajectory towards a narrow core offer as social care swallows up an increasing share of local government spend demands – in the absence of clear policy direction from central government or set expression from local communities – either continued drift, with all that entails, or a reset.
For Michael Burton, having mastered the brief with his books on the politics of austerity, the popular acceptance of fiscal consolidation from the coalition years is no longer tenable. The key challenge for the Treasury will be to manage public finances while making unpopular spending cuts. How this fits in to the agenda for levelling up – where specific cash pots are now being targeted at areas of local spend that were subject to austerity finances following the 2010 Spending Review – remains to be seen.
In the view of Angie Ridgwell, there are some key elements local government can take responsibility for. These include strategic thinking of the whole system despite a Whitehall system that is transfixed on immediate impact and cashable savings and the pull of transactional, deal-driven decision-making in the run up to the next General Election.
To her mind, there is a need for pragmatism on the basis radical change is unlikely and it is the sector's task to plot out a path towards reform, making the case for a fundamental review of local government's purpose and resourcing, questioning the property based funding-system and giving agency to local people.
In navigating local authority finances through the immediate years, and despite reported underspends among some councils and a feeling the last financial year was not as bad as first feared, the forecasts nevertheless remain bleak, according to Phillip Woolley. Best case scenarios for 2022-23 post a £1.4bn funding gap and reasonable worst case indicates a revenue and expenditure differential of £2.5bn.
Future risks to financing include the unknown impact of 'long COVID' on social care funding costs, rising inflationary pressures and the recent culture of emergency spending and significant pressure on local authority trading companies. Robust financial management and planning will be more critical than ever.
Jonathan Werran is chief executive, Localis
This article first appeared in The MJ on 2 June 2021