Bound together – the twin fates of local government finance and the net zero agenda | Joe Fyans, head of research, Localis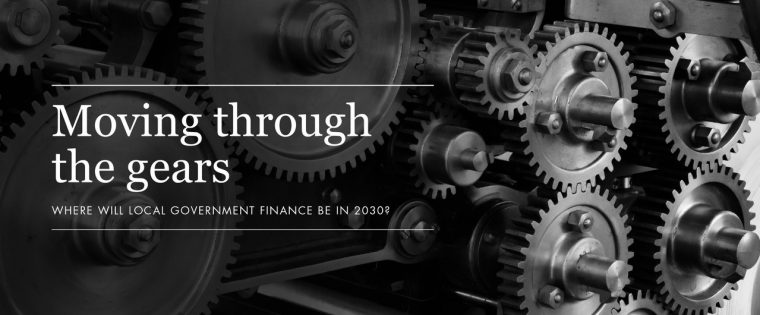 By Joe Fyans, Head of Research, Localis 
Contemplating what the financial situation of local government might be in 2030, I find myself thinking about what state our national ambition to decarbonise the economy will be in by that same year. From the vantage point of Localis, having conducted several studies in recent years on the role councils in achieving net zero, it appears that the future of local government finance and of the net zero mission are intricately entwined. 
Put bluntly, the success of the net zero agenda depends on the ability to act at the local level, and the long-term survival of the planet depends on the success of the net zero agenda. Decarbonisation is an imperative, and a sustainable local government finance settlement is a prerequisite to meeting the challenge. The chance of a square deal for local government therefore hinges on the prospect of the UK getting very serious about net zero.  
Net zero and local government in the 2020s 
The outlook for net zero is by no means entirely negative: the UK was the first country to sign a decarbonisation target into law, the Climate Change Commission (CCC) remains a diligent and effective watchdog for net zero and departments across government are filled with civil servants and ministers who are working hard to drive carbon reduction within their own bailiwicks. What is missing, as the successful challenge to the Net Zero Strategy in the Supreme Court last year demonstrated, is a fully costed and quantified roadmap to a carbon neutral economy.  
Both the political climate and the actual climate indicate to me that at some point in the near future, such a quantified roadmap, with a proper timeline and framework, will be forthcoming. There is no serious appetite in the general public for shirking the task of tackling global heating. Polling consistently shows that the idea of climate change as solely a concern for that bete noir, the liberal metropolitan elite, is mistaken and misguided. The manner in which the 'teal' independent candidates upended Australian centre-right politics in 2022 ought to be a cause for reflection. The continuation of extreme weather events as we have seen in recent years, due to the baked-in consequences of a slow response, will push climate deniers further to the fringes and increase the pressure for a detailed assessment of what is required from what sectors of society to achieve holistic decarbonisation.  
What such an assessment will inevitably reveal is that the local state is woefully under-resourced to fulfil the plethora of obligations which a thorough net zero strategy will place upon it. In 2022, we completed an expansive study on local government's role in decarbonisation, supported by the District Council's Network, the Unitary Councils Network and Local Partnerships. The research involved receiving input from a great deal of council officers on their efforts to hit net zero in their area, alongside many discussions with central government officials and industry experts. The final report looked at the barriers and opportunities for local government across five key sectors of the economy, ranging from the built environment to land management, covering a wide variety of case study examples from up and down the country. Yet despite the broad approach, the same two requests of central government were made time and again – sustainable funding and long-term policy vision. The Supreme Court's verdict that the Net Zero Strategy fails to give enough detail provides an opportunity to push for both.  
Burning platforms 
We essentially are standing across two burning platforms. One is a climate change agenda which struggles to keep pace with an ever-increasing threat, perpetuated by its own feebleness. The other is a system of local government which is evermore fiscally constrained by demographic pressures and the legacy of austerity, even as the tide of funding from central government seems finally to be turning.  
This is not to suggest that local or central government are not making strides. Therere are myriad funds to be accessed across different sectors, with various targets to be worked towards and initiatives like the Local Net Zero Forums showing willing from central government to engage with the local element of decarbonisation. Councils are also being creative in finding innovative ways to unlock finance, looking to crack on with the task using the resources they have rather than simply wait for more to manifest. London Councils, Core Cities and the Connected Places Catapult have launched the 3Ci initiative with BEIS support, looking to identify what is required of our cities are and how long-term investment can be secured to meet this demand. County councils up and down the country have made strides in decarbonising their own estates and working with district partners and local business to identify pathways to net zero. District councils working with the most restricted budgets of all local authorities, particularly in rural areas, have taken steps to create capacity in planning and housing departments for the major shift required.  
What is missing, however, is the kind of sustained funding for local authorities that a sober appraisal of the task ahead would indicate is necessary. Even from a staunchly localist position, it is clear that this is not the time to let a thousand flowers bloom. There are a finite amount of resources in the country – labour, materials, organisations – and how we both utilise that which exists and build up more where there is shortage, in a way which maximises carbon reduction, is a strategic infrastructural challenge as great as any which this country has seen.  
This is why I think advocates for a net zero strategy that passes muster with our Climate Change Act obligations and advocates for a sustainable local government finance settlement are fighting the same battle. A genuine net zero roadmap will require the stabilisation of local government through long-term provisioning. Getting serious about the one requires getting serious about the other. 
Conclusion: changing gear 
A wholesale shift is required, from individual departmental initiatives within central government, which have a local authority delivery element, to decarbonisation requirements as a core component of council funding. The specifics of such a line of expenditure would not be easy to determine, and would likely require variation depending on local capacity to raise funds and the priorities outlined in the net zero roadmap. This is part and parcel, however, with net zero switching from a policy ambition to a proportionate response to existential threat – it should be seen as a problem as challenging as funding the NHS or the military, with tough choices and (to draw from another essay in this collection) courageous conversations required.  
Such a settlement would not need to be reached from a standing start. There is already extensive work on the role local government needs to play in decarbonisation, with credible attempts to ascertain the gap in financial and institutional capacity. Some of these are from within government departments like DLUHC and BEIS, the CCC has contributed greatly, alongside numerous publications from charities and think tanks such as ourselves. Most importantly, local leaders – both political and corporate – are well aware of the specific challenges that need to be overcome in their area and where there are shortfalls in their ability to do so. In the seven years to 2030, the successful future of both local government finance and the net zero target depend on their views being incorporated into a roadmap to decarbonisation which identifies and rectifies the gap in council capacity.