The case for levelling up east London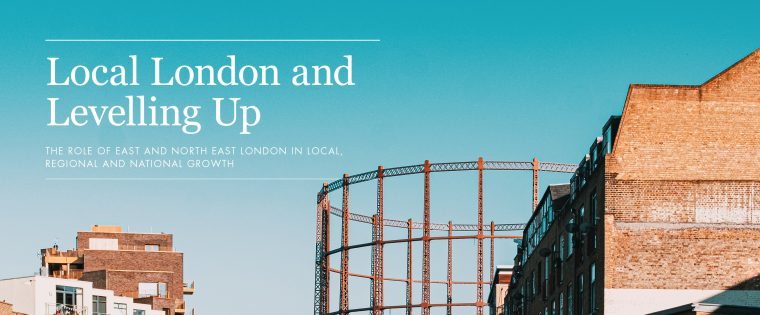 It seems to be an inimitable rule of thumb that when writing about urban regeneration, Lord Heseltine will enter the frame of discussion at one point or another. It's something akin to Godwin's Law on internet arguments rapidly descending to mentions of a certain infamous dictator.
Heseltine's Law demands that within a certain span of talking economic renewal in deprived areas, there will come an inevitable reference to his role during Thatcher's mid-1980s second term in driving the London Docklands Corporation or the Liverpool Garden Festival after the Toxteth riots.
So let's get it and the big beast out of the way. Heseltine's oft-stated view is that the sheer numbers of local authorities in England is a block on economic development. When touting his report No Stone Unturned a decade ago, the coalition's growth guru would often boast how his abolition of districts in Scotland and Wales had led to little lamentation either north or west of the border. And when it comes to the capital's governance, Heseltine likes to goad London's borough leaders with his assertion that five super councils could more efficiently administer for its population of nigh on 9.5 million residents.
Civic and economic geography
While this would clearly not be a good thing for either local democratic accountability, delivery of prized services or a sense of identity, there is a self-evident subregional case for making use of civic and economic geography to best effect within London. And it already exists in the shape of the four subregional partnerships across the capital.
Localis was commissioned by the Local London subregion to examine the levelling up case for the boroughs in east and north-east London. The relationship between the levelling up agenda and London has been a subject of intense scrutiny within and without.
The capital is still characterised as the Great Wen – its growth characterised as disproportionate to other parts of the country and problematic. Hence the lack of any great detail on the capital's role in either building back better or levelling up – which suggests London as a whole will take care of itself while intervention is carried out to level up the rest of the country. Or that for the 'left behind' areas of the country to level up, London must be somehow 'levelled down'.
Deprived neighbourhoods
This is problematic for the Local London subregion which contains within the eight boroughs – Barking & Dagenham, Bexley, Enfield, Havering, Greenwich, Newham, Redbridge and Waltham Forest – some of the highest levels of the most deprived neighbourhoods in the country.
In terms of population, Local London weighs in at around 2.3 million people. This is more or less on a level with the West Midlands CA.
As a subregion it enjoys lower economic productivity (GVA) per head than anywhere else in the capital – let alone the Greater Manchester, Liverpool City Region or West Midlands combined authorities. In our report looking at the role of east and north east London in local, regional and national growth (snappily titled Local London and Levelling Up), Localis uncovers that this subregion has more in common, on many metrics, with 'left behind' areas such as Cornwall, Teesside and West Wales. So for starters Local London should be eligible for the same money from the UK Shared Prosperity Fund as was earmarked under previous EU funding support.
Go East
In our report, Localis makes the case for enhancing physical and digital connectivity to encourage professional industries to locate and take advantage of the fact London's geography is moving eastwards.
To this end, central government must work with local partners to adroitly direct investment in the east of London to fulfil the immense economic, human and social potential of a vast subregion.
This could be in the form of a subregional growth deal that would give the Local London leaders the power to 'masterplan' – alongside government and the Greater London Authority – an ambitious vision for the area, and dedicated funding to convene and coordinate constituent boroughs and external partners to 'level up' in this significant corner of the capital.
On the back of last week's spending review, and ahead of the long-awaited publication of the levelling up white paper, we can make a case for place for Local London as not just as an area in need of its own levelling up but as an engine for future growth which can help power recovery in the rest of the country through tangible prospects for emerging knowledge intensive industries and 'shovel-ready' investment opportunities.
Jonathan Werran, chief executive, Localis
This article first appeared in the Local Government Chronicle