Labour Party Conference 2021 – Localis fringe events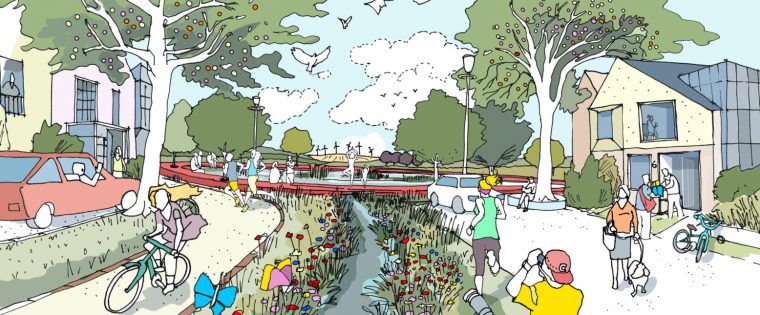 This year Localis will be hosting its Labour Party Conference fringe events in the ballroom at the Mercure Brighton Seafront Hotel – 149 Kings Road, Brighton, BN1 2PP
Building Communities – a stewardship model for a housing-led recovery?
This event, promoted jointly with Countryside Properties, will take place between 09.00 a.m. and 10.00 a.m. on Monday 27 September at the ballroom of the Mercure Brighton Seafront Hotel.
Planning reforms must recognize the social and economic value of housing to supporting a wider national recovery that is rooted in place and provides the impetus for a genuine and sustainable housing-led recovery and the provision of affordable homes.
And there really is painfully little to be gained by regenerating areas or creating communities if they are allowed to deteriorate through lack of care. To ensure that new communities are built to last, and new localities nurtured, we need to demonstrate this matters.  Our approach to planning must not just show appreciation for the rich past and natural heritage of our localities: it must not just convey concern but deliver reassurance for the needs of existing residents: it must also help float and realise the dreams of those hoping to own and live in beautiful new homes and establish themselves in their new community.  In doing so today we will meet the aspirations of future generations.
Planning on its own, however, won't be enough to ensure we achieve these high hopes – to build communities with beautiful new homes set in green spaces which become popular places to live.  History teaches that a sense of dutiful, long-term obligation and investment in people and places, has always been essential to the prosperity of communities.
Ongoing and long-term ownership strategies need to play a part and most notably, stewardship models that are built to endure through the generations.   Indeed, the early adoption of stewardship models can be seen as a way to engage with residents in the long-term and also provide headroom for commercial revenue streams that deliver prized local amenities for our new communities.
How can national and local government, developers and communities and the new Office for Place work together to ensure we build not just well-designed and affordable homes but prosperous communities that will last the test of time?
Speakers will include:
Victoria Hills, chief executive, the Royal Town Planning Institute (RTPI)
Andrew Taylor, Group Planning Director, Countryside Properties
Cllr Sharon Taylor OBE, leader, Stevenage Borough Council
Catherine West MP (Hornsey and Wood Green)
Doors will open at 08:30 a.m for refreshments with the main event starting at 09:00 a.m.
You can sign up to this event via Eventbrite but should you have any questions do get in touch with our Events Officer, Zayn Qureshi at zayn.qureshi@localis.org.uk