"At the right level" – Oxford's strategic case for growth and innovation: from 11.00 to 12.00 on Wednesday, 17 March 2021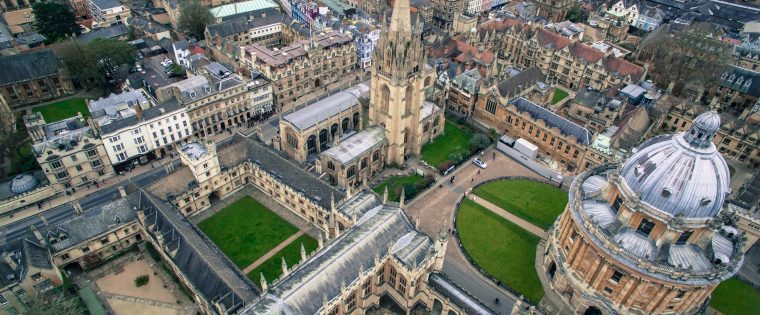 Last autumn, Oxford City Council commissioned Localis to explore the potential for stronger city governance and creative thinking to successfully address some of its myriad complex place policy challenges – including Covid-19 recovery response, inclusive growth both locally and linked to the Arc, transport connectivity and decarbonisation.
As a coherent economic entity, Oxford possesses an independent and unique strategic national offer and international brand – something reinforced by the development of the Oxford/AstraZeneca Covid-19 vaccine. The city is a vital – and possibly unique – economic node of national significance as the country's leading knowledge economy hub, with the local economy contributing at least £6.75bn to the national economy per year.
The recent publication of the policy paper and spatial framework for the Oxford-Cambridge Arc makes the timing of our study crucial and particularly relevant, and Localis launched the report on Wednesday 17th March from 11.00 to 12.00 with a panel debate of senior local and national leaders.
Speakers included:
Cllr Susan Brown, leader, Oxford City Council

Sarah Haywood, managing director, Advanced Oxford

Bev Hindle, executive director, Oxford to Cambridge Arc

Jeremy Long, chair, OxLEP

Dr David Prout, Pro Vice Chancellor (Planning & Resources), University of Oxford
In the discussion, we expanded upon the key findings of the report 'At the right level' in the context of the Ox-Cam Arc, and debate some of the following issues at the heart of Oxford's role in propelling regional and national economic recovery.
What is the scale of the opportunity for Oxford, as a unique compact global city, to contribute to the regional growth success of the Ox/Cam Arc?
In addition, how in this regional context should Oxford leverage its strategic role as the knowledge economy dynamo for the UK's wider recovery?
As a pre-condition to underpinning regional and national economic goals, Oxford needs to tackle well-rehearsed bottleneck housing and travel problems in its own backyard.
How might Oxford work with local, regional and national partners to deliver the necessary physical and digital infrastructure investments at pace and reinvigorate the city's skills base?
Project sponsored by: