Reaching rural properties: off-grid heating in the transition to Net Zero
Work in progress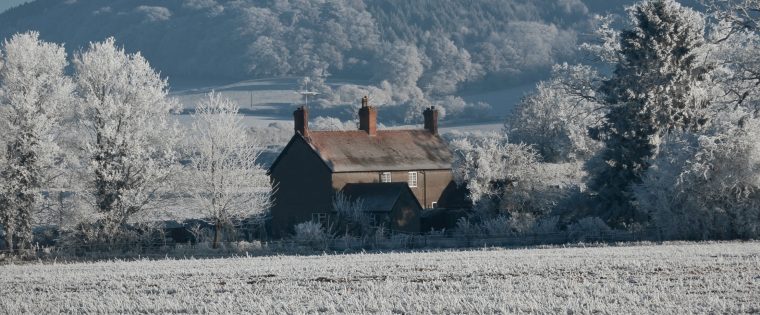 Fuel poverty in rural areas
This is a key moment for those 3.2 million households still suffering from fuel poverty, let alone the millions more households set to be afflicted by crippling hikes in energy fees from April 2022 when the price cap is lifted. This will demand a further reset for government in seeking how to improve the next phase of its fuel poverty alleviation and aligned programmes and regulations.
So while fuel poverty remains a problem that is being targeted as a social measure, environmental and net zero ambitions, which will entail improving the fabric of buildings to reduce consumption, will continue to have an impact on fuel poverty overall.
This begs the question across our rural areas – marked with inequality and fuel stress already – as to what do we now have to do differently to align the social with the environmental?
Place-based case
Localis proposes to undertake a place-based analysis to investigate energy provision and decarbonisation in hard-to-reach and off-grid properties in rural areas.
Our intention will be to devise a suite of localist policy recommendations that take in the entire ambit of the challenge of meeting Net Zero energy efficiency targets in hard-to reach, off-gas grid rural areas and properties in ways that align with:
the decarbonisation promise of 'clean growth' and;
the beneficial social impact of 'good growth' for local economic health and overall place prosperity and wellbeing.
In this research project, Localis will seek to answer research questions on:
Fuel prices and off-grid heating: identifying the scale of the issue
How many homes and businesses use off-grid heating and what kind of fuel do they use?
What geographic patterns are there in off-grid heating?
How does this impact fuel poverty, particularly in the light of the cost-of-living crisis?
How does the efficiency of these properties impact the demand for retrofit and the wider decarbonisation agenda, in light of the climate crisis?
The policy landscape
What is the regulatory framework for off-grid heating?
What support is available to off-grid homeowners and businesses in the cost-of-living and climate crises?
What role does local government have in regulation and support?
Infrastructure, innovation and local economic growth
How does the task and costs of retrofitting housing stock differ due to off-grid status and type of fuel used?
How do supply and demand of green skills match up in areas with high levels of off-grid housing?
What might this mean for these places in terms of the levelling up agenda?
Project supported by: